SINGER AND ACTOR KIM HYUN JOONG
2013.12.19. TRAVELING FROM SEOUL TO SHANGHAI
"ANYONE WHO DESCRIBES KHJ DOESN'T KNOW HIM"
SINGER AND ACTOR KIM HYUN JOONG
2013.12.19 TRAVELING FROM SEOUL TO SHANGHAI
KHJ'TRIVIAS
1. DOES KHJ TALK ABOUT HIS FEELINGS?
2. DOES KHJ EXPRESS HIS EMOTIONS?
3. DOES KHJ ASK FOR HELP AND SUPPORT ?
4. HOW DOES KHJ MANAGE STRESS
KHJ'TIPS
1. KHJ IS ALWAYS IN A GOOD MOOD.
2. KHJ LIVE TRAVELLING.
3. KHJ IS A REBEL WITH RESPECT TO SOME PREJUICE.
KHJ'FANS TIPS
1. SOME KHJ'FANS, DREAM WITH A NEW VERSION OF "WINTER SONATA", WITH KHJ AS "JUN SANG KANG", AFTER MORE THAN 10 YEARS.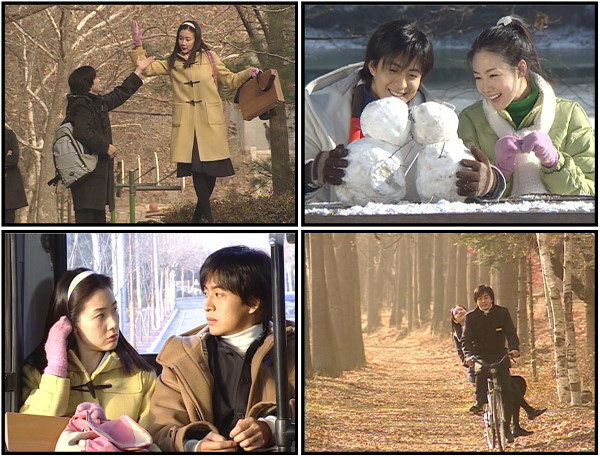 WINTER SONATA WITH BAE YONG JOON AS JUN SANG KANG
AND CHOI JI WOO AS YOO YIN JUNG. RELEASE FROM JANUARY 14
TO MARCH 19 OF 2002.
2. SOME FANS HAD THOUGHT: KHJ SHOULD BE MINE, OR PLEASE KHJ COME A WAY WITH ME,.........AND SO ON.
3. FANS REMAIN UNITED AND WORK TOGETHER REGARDLESS SEX, RELIGION, LANGUAGE AND MORE. FANS HAVE VERY FEW PREJUDICE.
EVERLOVEVIDEO
THIS IS THE 4TH VIDEO OF CHRISTMAS FOR KHJ, MADE TOTALY BY KIM SU. THE IMAGES ARE MASTER PIECE PAINT PAGE.
THOUGHTS
LORD, ONCE WE HAVE CHOSEN OUR
PATH, LET US NEVER LOOK BACK AND
NEVER ALLOW OUR SOUL TO BE EATEN
AWAY BY REMORSE.
HEARTS ON FIRE
PAIN MEANS NOTHING WHEN
SET BESIDE MY JOY AT HAVING
DONE MY DUTY.