EN UNA ACTIVIDAD DE LA ALIANZA FRANCESA, DE MODAS, COROS Y CANCIONES
SE INTERPRETÓ A DUO, ESTA BELLA, CANCIÓN YA LA CONOCÍA DE ESA AÑOS,
PERO ES BELLA LA MÚSICA Y LA LETRA. EL COMPOSITOR JOE DASSIN MURIÓ HACE TIEMPO.
ESTE ES UN ENLACE MUY ESPECIAL, DIOS HA DE QUERER QUE NO SEA CIERTO
DEL TODO. CON RESPECTO A KHJ ESTOY SEGURA QUE ÉL ESTÁ DE ACUERDO A QUE
APOYA CUALQUIER CAMPAÑA DE "CERO DISCRIMINACIÓN"
http://impresa.prensa.com/vivir/Corea-Sur-frente-racismo_0_4801019914.html
PALABRAS DE KHJ EN HOKKAIDO / @kikakhj / ME FASCINA LOS COMENTARIOS DE KHJ CON SUS FANS, COMO PARTE DE SUS CONCIERTOS POR ESO LOS RECOJO TODOS QUE SON DE kikakhj
1. In handshake event, KHJ listened to our voices, well with eye contact.
His hand was smooth, soft and tender grip. Couldn't smell, With you till the end.
Let me tell u one thing lastly.
He wrote the "I can't Stand Out of Your Site" T-shirt again (very touching)
2. When KHJ said about handshake, everyone screamed & over excited
"If u guys excited that much, shall we do handshake for 2hrs? "
3.After singing"I'm your man"HJ said "I love you(JP)"Then everyone said "Once more!!" He sang a part "Ai shi~teruyo(I love u)"piano followed
4."I told you we'll never be apart for a long time from now on."
5.But many ppl like companies, composers, writers...involved, so things can't go by my intention only...sorry./ MARVELLOUS THAT ALL ARE WORKING HARD FOR A NEW ALBUM, WE ALL ARE WAITING FOR IT SO EXCITING, SOON, VERY SOON.
6.Used to care much about rankings like Oricon, but not now. I want 2 do shakehand w/o making u buy CDs.
7. "Today I just received demo tape for the coming album. Early, huh?"/13JULY
8.A fan in front covered her face when HJ stood in front.HJ imitated her w/mischievous smile"If u do like this,u better watch my DVDat home!"
9. When the rap part of Timing, he made LOVE at "Saranghae♪" like attached pic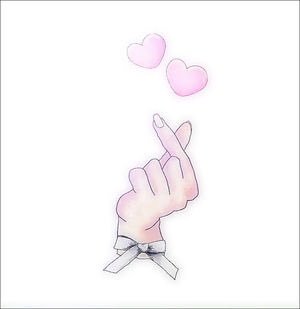 10.Started late tonight,so due 2 time restraints,no encore,but put more songs in each stage.He sang 'Tonight'.Was it the 1st time in this tour?
ESCRIBIREMOS TU FUTURO JUNTOS.
HOKKAIDO- WAKU WAKU HOLIDAY HALL/ lugar del Concierto en HOKKAIDO
HOKKAIDO
ESTAREMOS JUNTOS PARA SIEMPRE
SIEMPRE TE AMARÉ
ENTRE ACTUAR Y CANTAR PARA Iwan Rheon, actor de Game of Thrones.
http://impresa.prensa.com/vivir/actuar-cantar_0_4800270001.html
LLENAS MI VIDA DE COLORES
TIME 3:45 POSTED BY you606hj /12JULY2017/KHJ's song "WAKE ME UP"