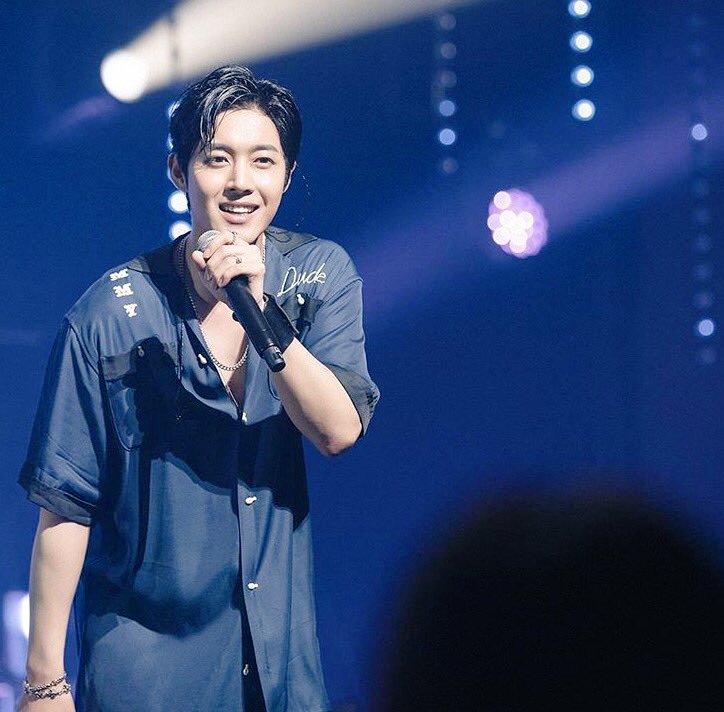 BELLO, BELLO
@kikakhj : nos proporciona un verso de la canción "rewind"
*I really came back, Not someday, from now on whenever & whatever if You want me¡ I will try my best so that I can be up on stage.*
@kikakhj :*KHJ WAS WEARING T-SHIRT PRINTED "MAKE IT RAIN" AND RIP DOWN"
1. "I WANT 2 REALEASE NEXT ALBUM WITHIN THIS YEAR, BUT IT DOESN'T ALWAYS GO THE WAY I WANT IT. 2 MAKE GOOD ALBUM SOON PLS GIVE ME UR INSPIRATION"
2. "JUST REMEMBERED A SITCOM I WATCHED WHEN I WAS KID, AND HIM MY SPOT. I GUESS THERE IS SOMETHING WRONG WITH MY BRAIN
3. " I WANT TO DO A BIT MORE SIMPLE MUSIC AND EASY LISTENIN. SO I THINK I WILL SING' CHILDREN SONGS
4. "KHJ SUDDENLY STARTED TO LAUGH AFTER SINGING HEAT, "WHAT A MIN CAN'T STOP LAUGHTING. JUST REMEMBERED SOMETHING FUNNY U-GUYS CAN'T UNDERSTAND"
5. Q(FANS) WHEN WILL BE NEW CD RELEASED?
TO BE HONEST I THOUGH ABOUT MANY THINGS DURING THIS ALBUM.
SUNPORT HALL TAKAMATSU
HOLA, BUENOS DÍAS, HOY 7 DE JULIO, CUMPLE 77 AÑOS, LA ESTRELLA DE LOS BEATLES,BAJO EL SIGNO DE CÁNCER. EN CADA UNO DE SUS CUMPLEAÑOS CONVOCA A SUS FANS ALREDEDOR DEL MUNDO BAJO EL LEMA"PEACE & LOVE"
TIME 2:08 DEL 6 DE JULIO EN EL 2 DIA EN YOKOHAMA.
TODOS AMAMOS, ADORAMOS ESOS OJOS QUE SE CIERRAN TAN BELLAMENTE CUANDO SONRIE.
EL VINILO CONTRAATACA: CÓMO ESTARÁ ESA TENDENCIA EN COREA? QUE PIENSAN LOS DISTRIBUIDORES DE MÚSICA DEL VINIL? HARÁ KHJ ALGÚN "LONG PLAY"
DIVINO, BELLO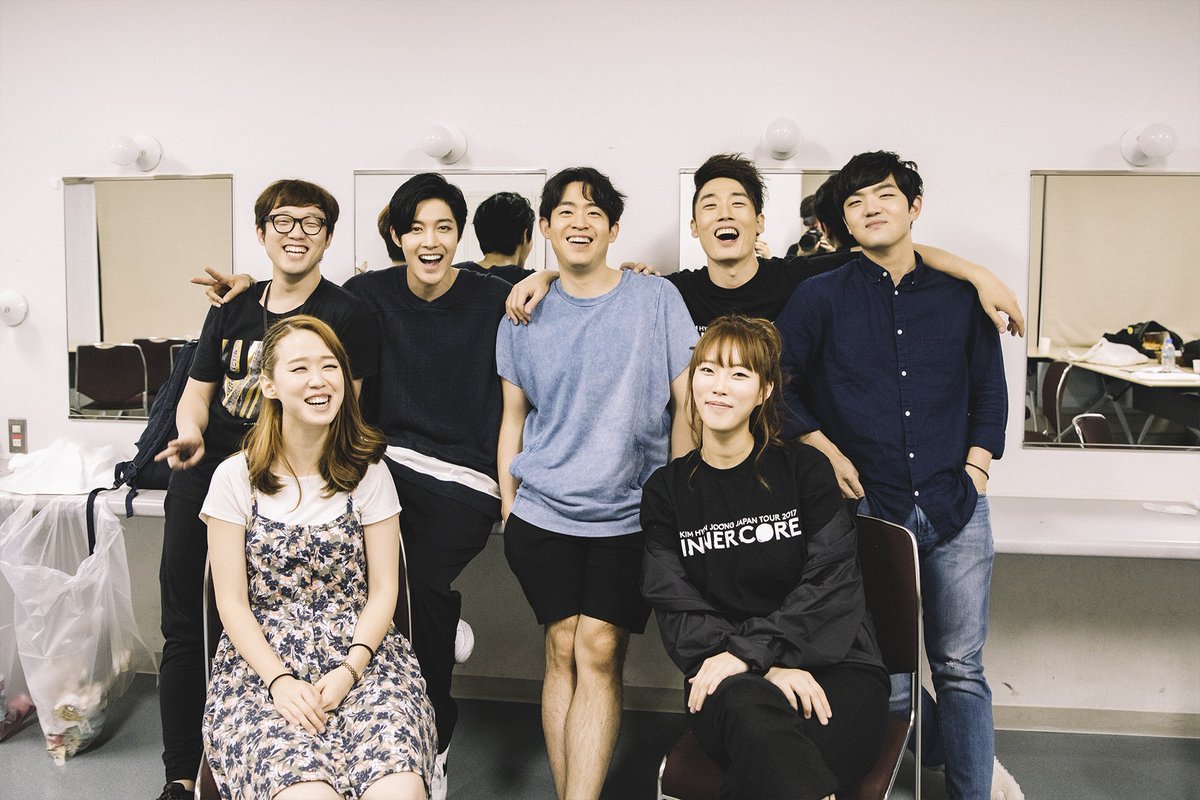 MUSICOS DE LA BANDA DE KIM HYUN JOONG, LLAMADA" BANDA GÉMENI"
VIDEO DE TUITER/ POR TI KHJ AMAMOS LA MÚSICA, AMAMOS TU MÚSICA. SIGUE CREANDO AMOR, LA MÚSICA ES PAZ Y FRATERNIDAD.
— Yani (@YanirSerrano) 6 de julio de 2017
KHJ SE TOMÓ UN SELFIE / EN TU HORÓSCOPO CASI SIEMPRE TE SALE QUE ERES "CREATIVO Y TRABAJADOR". WEE, WEE.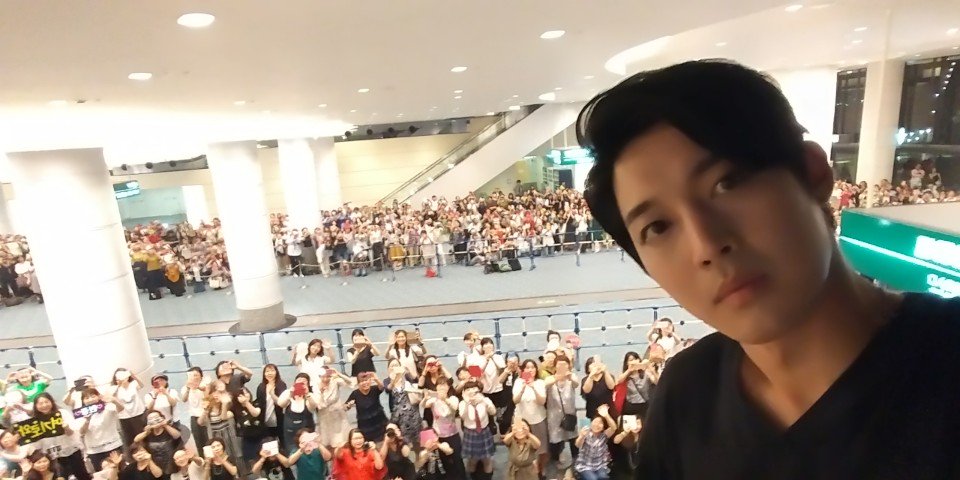 KHJ HACE FELICES A MILES DE PERSONAS ALREDEDOR DEL MUNDO.
VIDEO DE UN TUIT/SEND OFF AT KAGAWA.
8 de julio de 2017
PENDIENTE 8 CONCIERTO A PARTIR DE HOY 7JULIO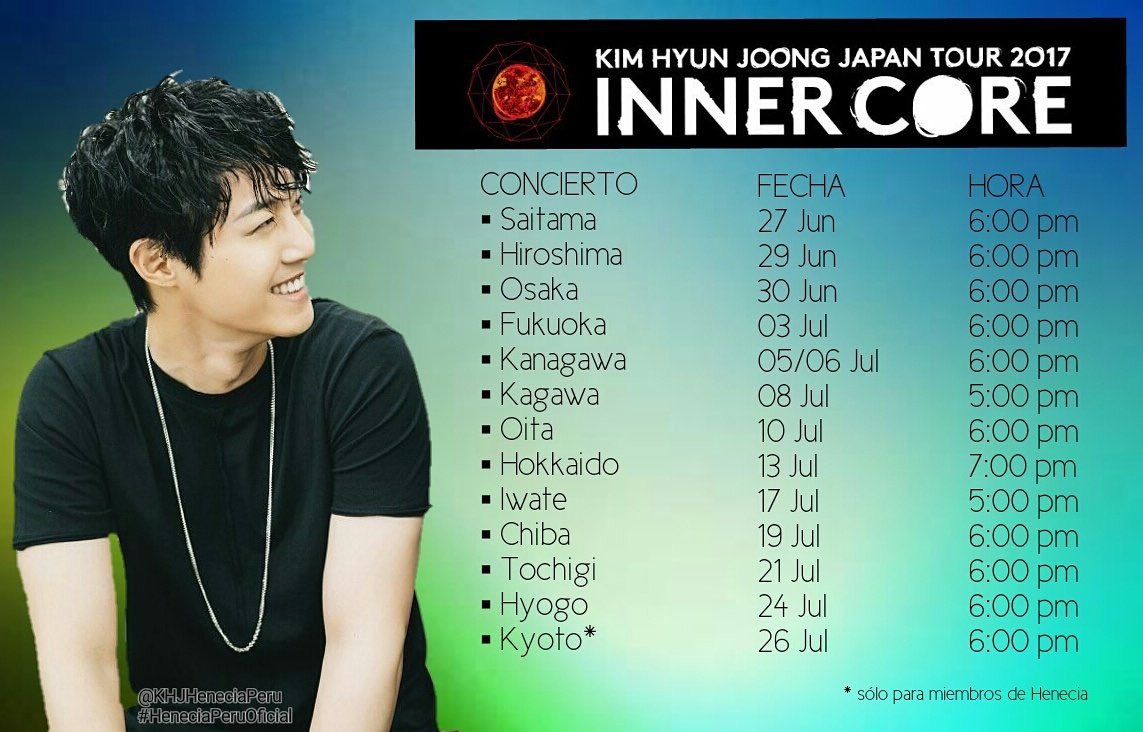 TE QUIERO/ TU ERES LA MÚSICA, QUE MUEVES NUESTRAS VIDAS.
SEND OFF AT KAGAWA
— jj&yy (@jj_yy_mix) 8 de julio de 2017
BELLO, BELLO