@tomomon2: KHJ's fatger&mother enjoy the concert at Kyoto. His parents are proud of KHJ.
SERÁ ESTE EL 26 EL ÚLTIMO CONCIERTO?
@kikakhj
1. "This Album "Rewind" may become my most favorite album. The reason is when I release this,
I was worried if I could do it again"
2. "The time I am on stage is my happiest moments and strongly believe that is the reason I was born in this world.
"Although today is the last of IC concerts, I want to believe this is the starting point of my life"
3. The Last Song
For today, I have prepared this song Pls put your camera down for just this song, and sing loud with
me, "Your Story, Acustic version
4. "So I thought let's believe my voice, I can do it & gave it a try. Then I could even sing the cord which I couldn't in rehearsal"
5. In spite of holding in Japan, as it's last, many international fans came today. Judging from their
clothes, Thailand, Korea, many fans come from abroad.
6. "A while ago, I talked with my band members that standing on the stage is a happy thing."
7. "So wondered how this single would be accepted by my fans, rewind was the single which
carries those kinds of worries"
8. I tried it, and it was so much fun, I'll post it in Line. Iam bored, so I do various things.
9. KHJ was worried about a high tone part of "When today passes". Then he heard some voices in his head.
RHOM THEATRE KYOTO
ÚLTIMOS MINÚTOS DE LA DESPEDIDA
— Kika (@kikakhj) 27 de julio de 2017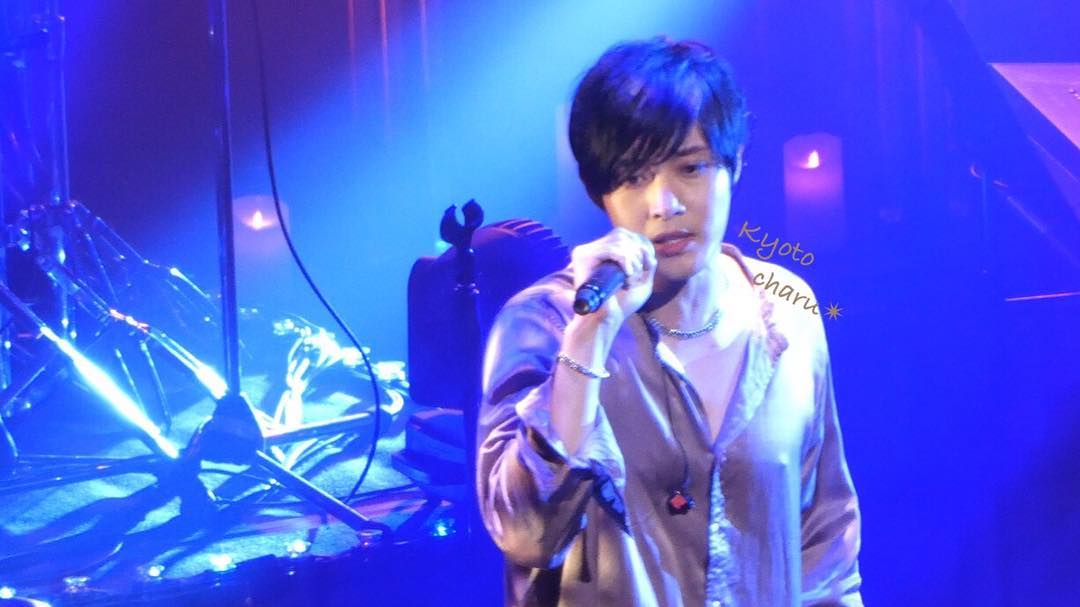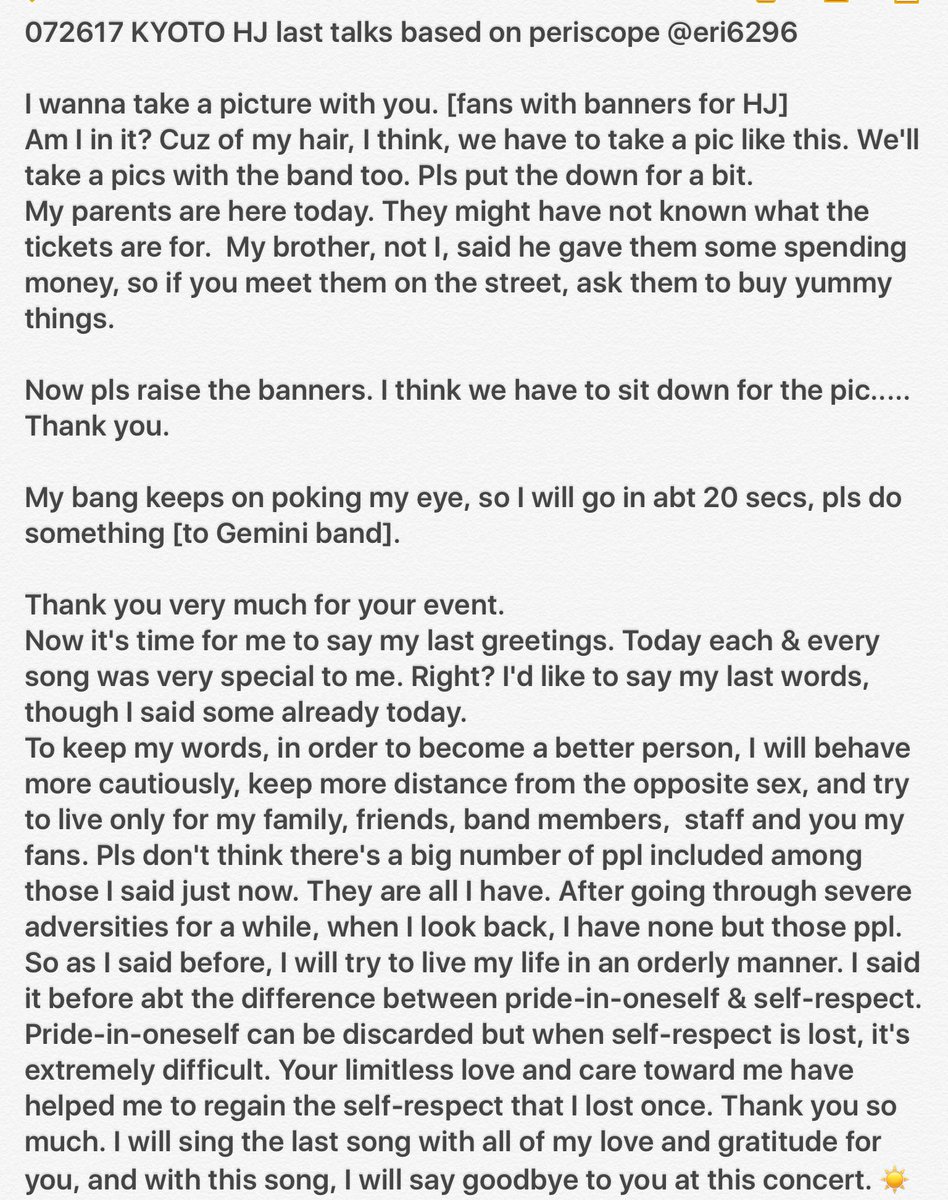 DESPEDIDA
— Kika (@kikakhj) 26 de julio de 2017
DESPEDIDA DEL TOUR
— Kika (@kikakhj) 26 de julio de 2017
DE REGRESO A CASA SEÚL
KHJ SOLITO CARGANDO CON TODO. A PESAR QUE VENIA ACOMPAÑADO DE SU HERMANO, CUÑADA Y SOBRINO.
PALABRAS DE KHJ EN SU ÚLTIMO CONCIERTO DE LA GIRA "INNER CORE"
@kikakhj
1. "Everyone, please stay by my side. I will never let go of your hand."
@MalviWrites
2. I don't want HJ to keep his distance from women, I just want him to choose wisely...
BELLO VIDEO
20170726-KHJ INNER CORE IN KYOTO-Wind Song by Hyun Joong (2) feel easy, free and peaceful. See you in snowy winter💕
pic.twitter.com/MwQ5Afshcx
— Chung (@BirgitChung) 29 de julio de 2017
@sunsun_sky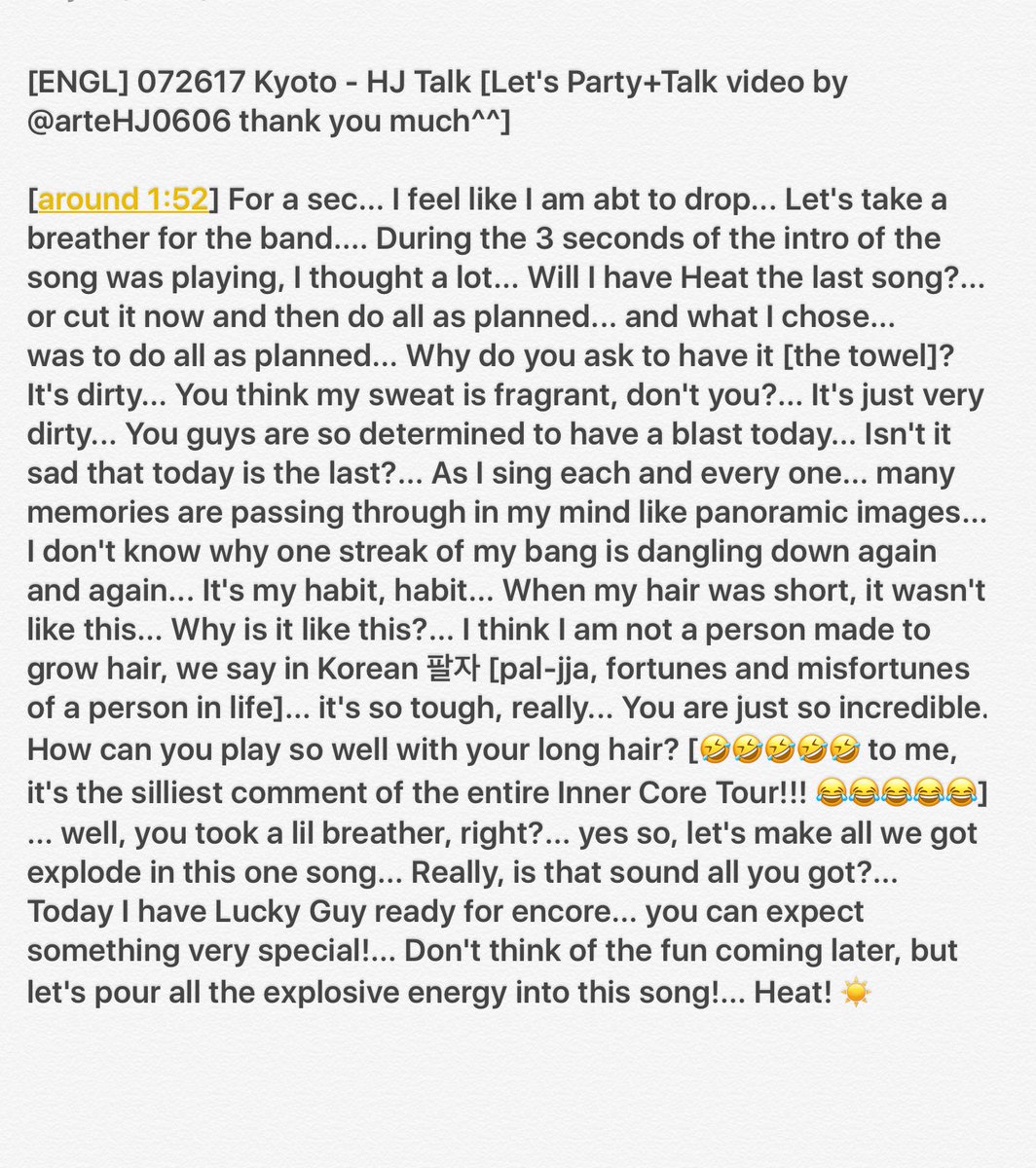 @superfandekhj
The T-shirt that HJ is wearing today at Gimpo Airport ART COMES FIRST ~ Leader of the pack