Según algunos tenemos al menos dos oídos: uno para cantar y otro para bailar. Podemos tener un buen ritmo del cuerpo para bailar pero no para cantar y viceversa. En KHJ se dan los dos y de manera perfecta cada uno y además sincronizados los dos. Y usted cuál tiene? tiene los dos?
Yo soy usuaria, consumidora de la música, cada paso de mi vida, tiene algún fondo musical. Y usted?
TUS FANS NECESITAN SABER DE TI, DE TU DIARIO VIVR, DE TUS SENTIMIENTOS, DE TUS PLANES, DE TODO LO QUE HACES.
WE MISS YOU: are playing with your dogs? Are you in Jeju? It is marevellous see the ocean.
KHJ: ARE MAKING WORKOUT, STUDYING MUSIC? HOW IS THE NEW PROJECTED ALBUM?
HOW DO YOU DO, WHAT ARE YOU DOING?
ARE YOU WORKING IN YOUR ALBUM? IN THE VIDEO OF THE ALBUM?
ENTREVISTA EN CHOA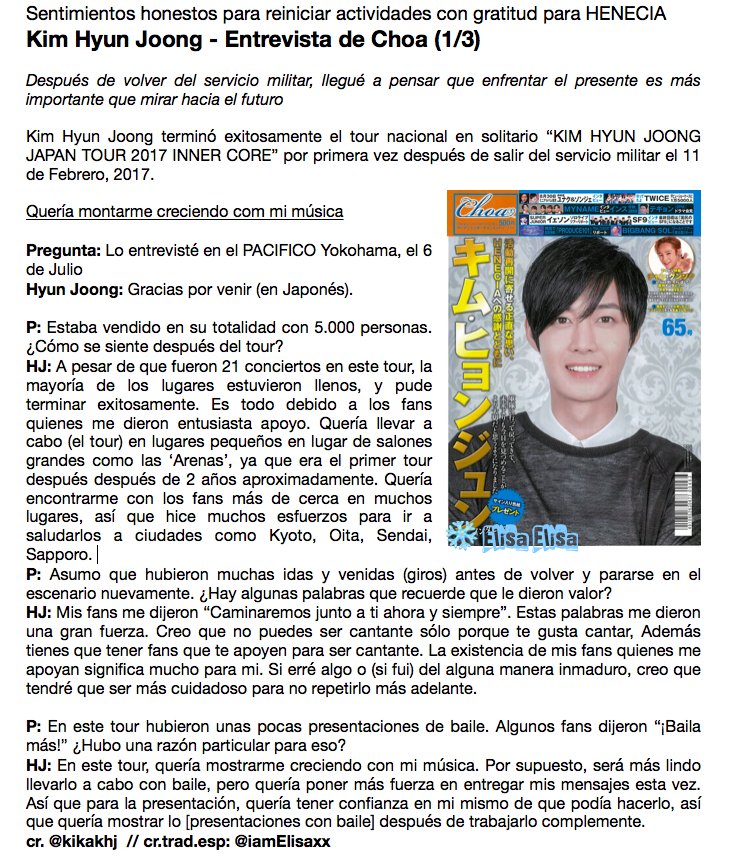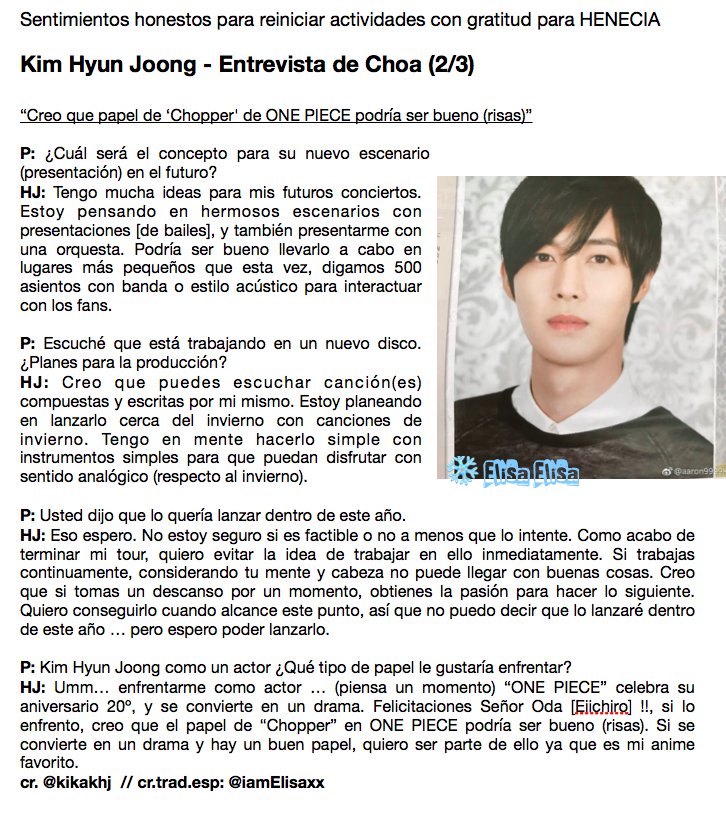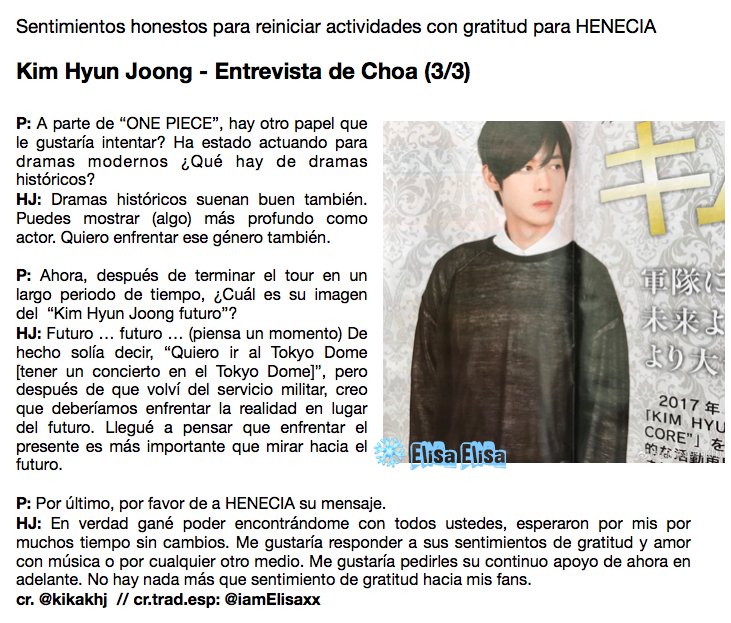 MARAVILLOSAS PALABRAS Y SENTIMIENTOS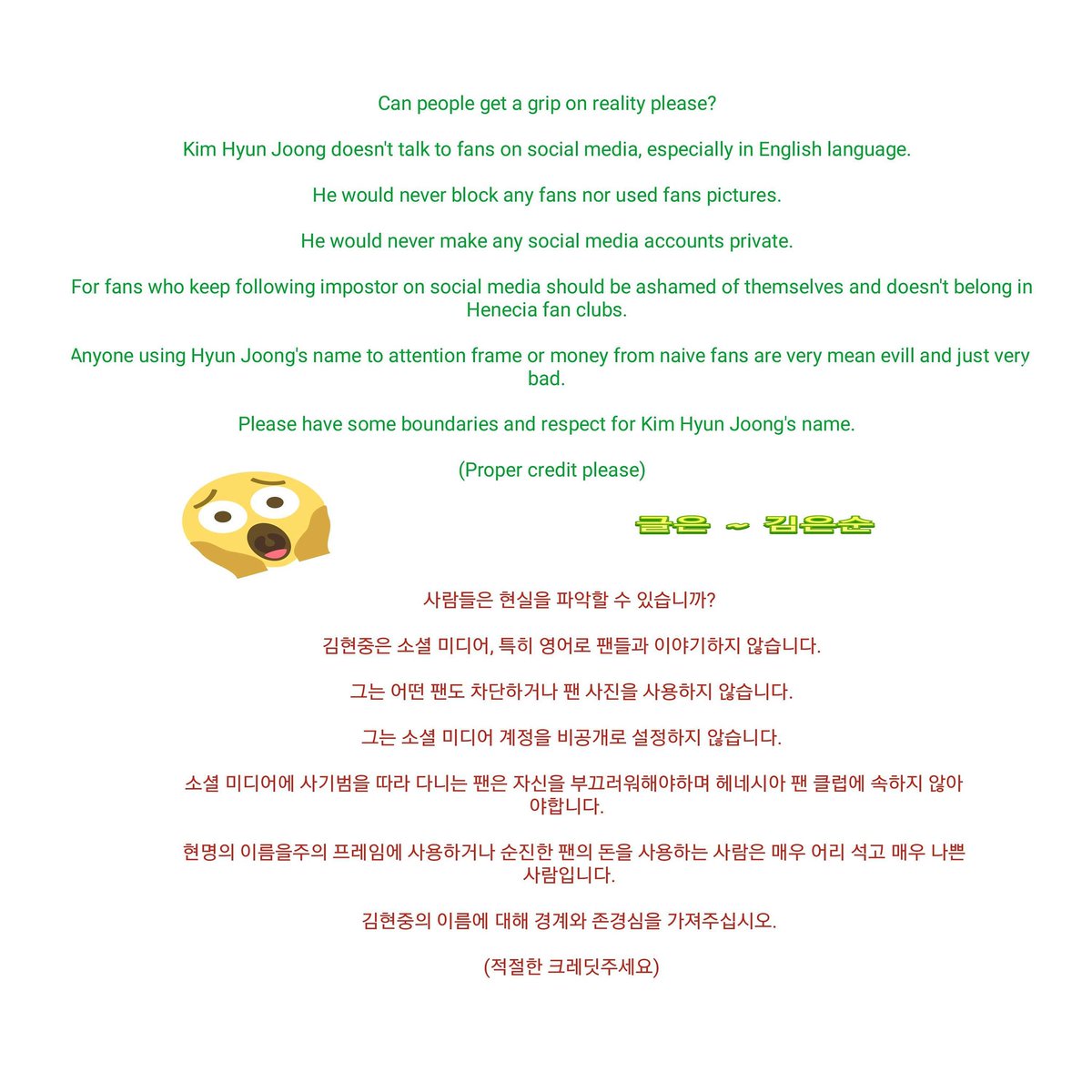 CR. @jackiek606
ATERRIZAR
El contenido de @jackiek606 es muy importante para que se respete todo lo alusivo a su persona. KHJ como artista y en su vida privada. Además es importante no asediarlo. KHJ debe tener su equipo de protección y publicidad.
@sunsun_sky/august9-2017
Prepara nuevo álbum... en el extranjero cantante KHJ "actividades por el momento," la cantante prepara "nuevo disco... y Kim Hyun-Joong Por el momento las actividades en el extranjero "| Siguiente entretenimiento
http://
v.entertain.media.daum.net/v/201708100657
26080?f=m
…
Este minivideo es maravilloso, KHJ todo lo hace perfecto, en este caso actuación. Wao esa escena está hecha con un realismo impresionante. DISFRÚTENLO Y COMPÁRTANLO.
— nanette (@givenchy62) 9 de agosto de 2017