SINGER & ACTOR: KIM HYUN JOONG
SCENE OF INSPIRING AGE DRAMA-2013.NOV.







HORÒSCOPO-GÈMENIS-2013.11.28
Abrirás las puertas del éxito al universo para mostrar tus talentos. La parte negociadora de tu signo te permite poner en acción tus habilidades y las obras de arte que viven en ti. Hoy nada te limitará, porque sientes seguridad en todo lo que emprendes.
"Desplegarás tus conocimientos, convencido de que tienes un gran don".
KHJ'FANSTIPS
1. LAS FANS LE REGALAN MUCHAS COSAS. ENTRE ELLAS TARJETAS CON CORAZONES DIBUJADOS AFUERA EN EL SOBRE.
2. A LAS FANS SE LES ILUMINA EL ROSTRO DE ALEGRÌA Y SONRIEN AL VERLO.
3. LO ESPERAN BAJO LA NIEVE Y EL FRIO Y COMO PRETEXTO PARA ACERCARSE TRATAN DE OBSEQUIARLE ALGO.
KHJ'TIPS
CUALQUIER SEMEJANZA ES PURA COINCIDENCIA, EXCEPTUANDO LAS OJERAS.
1. EN ALGUNAS OCASIONES SI NO HAY MUCHA ACCIÒN AL MENOS BOSTEZA O SE DUERME POR FRACCIONES DE SEGUNDOS O EMPIEZA A BAILAR PARA MANTENERSE DESPIERTO.
2. TIENE GRAN FACILIDAD PARA CAMBIAR DE IMAGEN, CON POCOS DETALLES. HA VARIADO SUS CORTES Y TONOS DE CABELLOS SEGÙN LOS PERSONAJES DE LOS DRAMAS QUE ESTÀ POR REPRESENTAR.
3. HA REALIZADO GRABACIONES DE RADIOS, DONDE ATIENDE A SUS FANS, IDEA FABULOSA PARA MANTENERSE EN CONTACTO. PRONTO VERAN LOS VIDEOS.
VIDEO DE CITY CONQUEST
VIDEO OF LONELYGIRL-DATED:2013.08.09
KHJ'NEWS-CITY CONQUEST AND NSPIRING AGE
@4DLeader4Ever / MAKING EPISODE 11 OF CITY CONQUEST
PHOTO IN STUDIOS OF GRABATIONS - INSPIRING AGE- 2013.11.28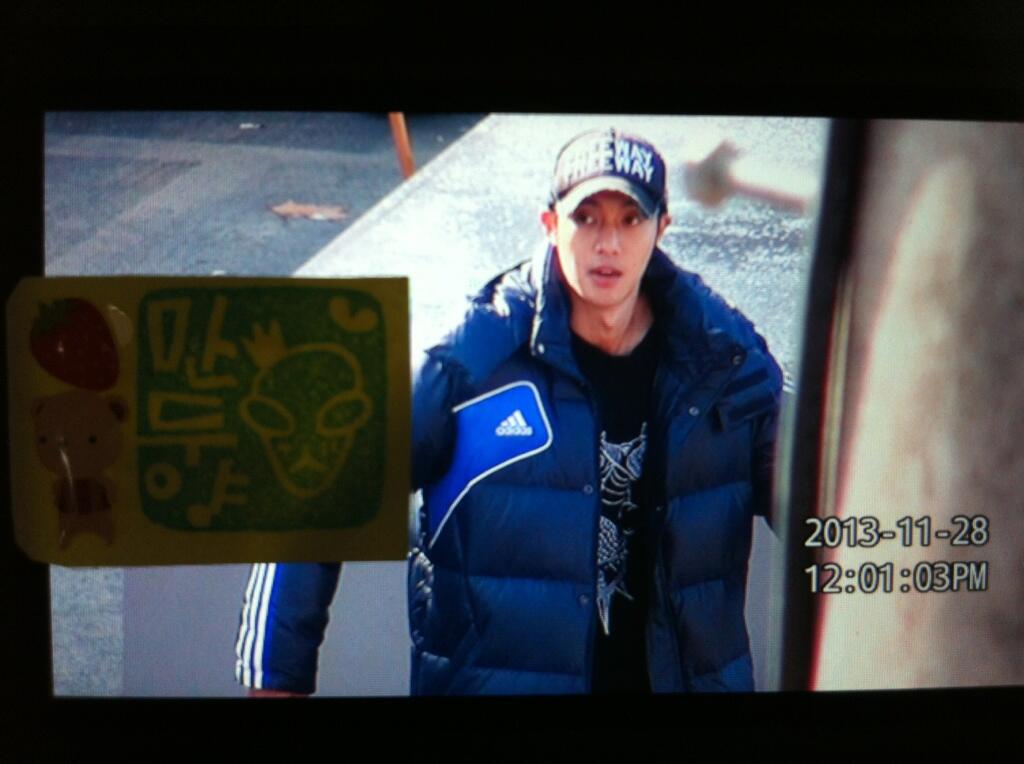 HEARTS ON FIRE
TRUE WISDOM CONSISTS IN RESPECTING THE SIMPLE THINGS WE DO,
FOR THEY CAN TAKE US WHERE WE NEED TO GO.
THOUGHTS
FEAR IS UNDERSTANDABLE UNTIL THE INEVITABLE HAPPENS,
BUT FROM THEN ON, IT LOSS ALL MEANING.
AND WHAT REMAINS IS THE HOPE THAT WE MADE THE RIGHT DECISION.