INSPIRING LOVE
"SOMOS UN PROYECTO EN CONSTANTE DESARROLLO" (
WE ARE A PROJECT IN CONSTANT DEVELOPMENT )
*KIM*HYUN*JOONG* ALWAYS UNDER CHALLENGE, KHJ UNDERSTANDS,"THIS IS THE LIFE I NEEDS AND LOVE"
ONE OF IMAGES IS A PASSIONATE SWEET KITTY
THAT IS WHAT A REAL MEAN BE AN ACTOR, IN OTHER KHJ
LOOKS SO MANLY WITH 1K EMOTIONS OVER FLOWER SKIN.
TWEETS AND LINKS-HPB
Because of flooding requests from Southeast Asia countries, US & Europe, they're expected to add up to 5 more countries in KHJ's World Tour.
"I feel happiest when meeting the fans from stage. I consistently hold concerts/FMs so I can meet fans personally.."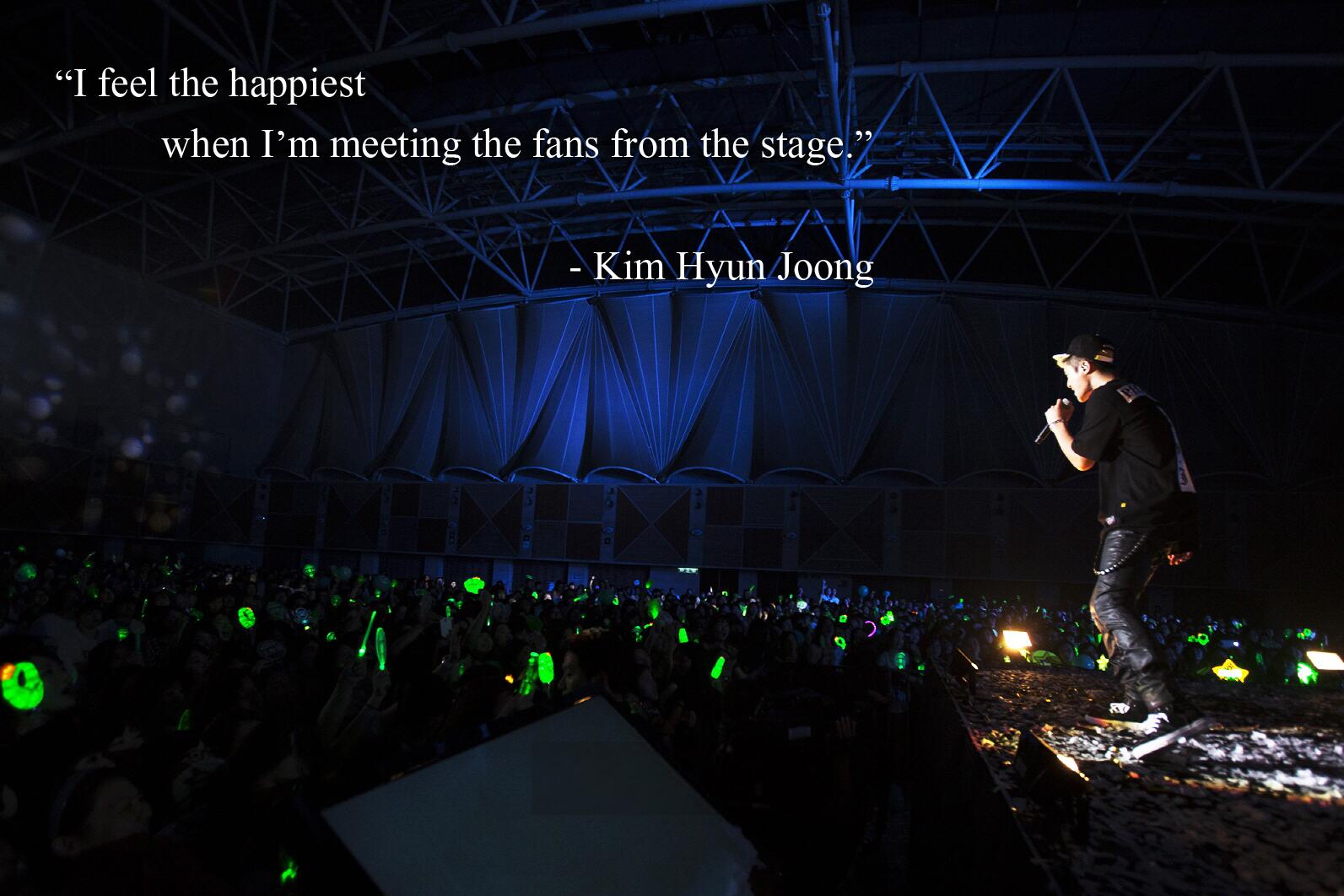 [An excerpt from Soribada interview]:
[An excerpt from Soribada interview]:
Q: You had been consistently doing music activities during the 4 years gap until your return to small screen with 'Inspiring Generation'. Is there any reason why you restlessly do album works in your busy schedule?
HJ: "I think I feel the happiest when I meet the fans on stage.
Broadcast activities are also important, but I'm consistently holding concerts or fanmeetings where I can meet the fans personally, I'm always releasing albums because I want to let the fans hear some more songs and sing them together at the concerts."
http://www.soribada.com/writestar/AK008419/kimhyunjung
Really like all the songs but 하고싶은 말 (Words I Want to Say) is my favorite! Love his sweet voice

#

김현중
#

TIMING
(UP IS THE LINK FOR THE COMPLETE LYRICS OF "NOTHING ON YOU". DOWN SEE ONE VERSE OF THE SONGS)
Nothing on You Nothing on Me Oh Baby Whenever things were hard Without even knowing You were always with me